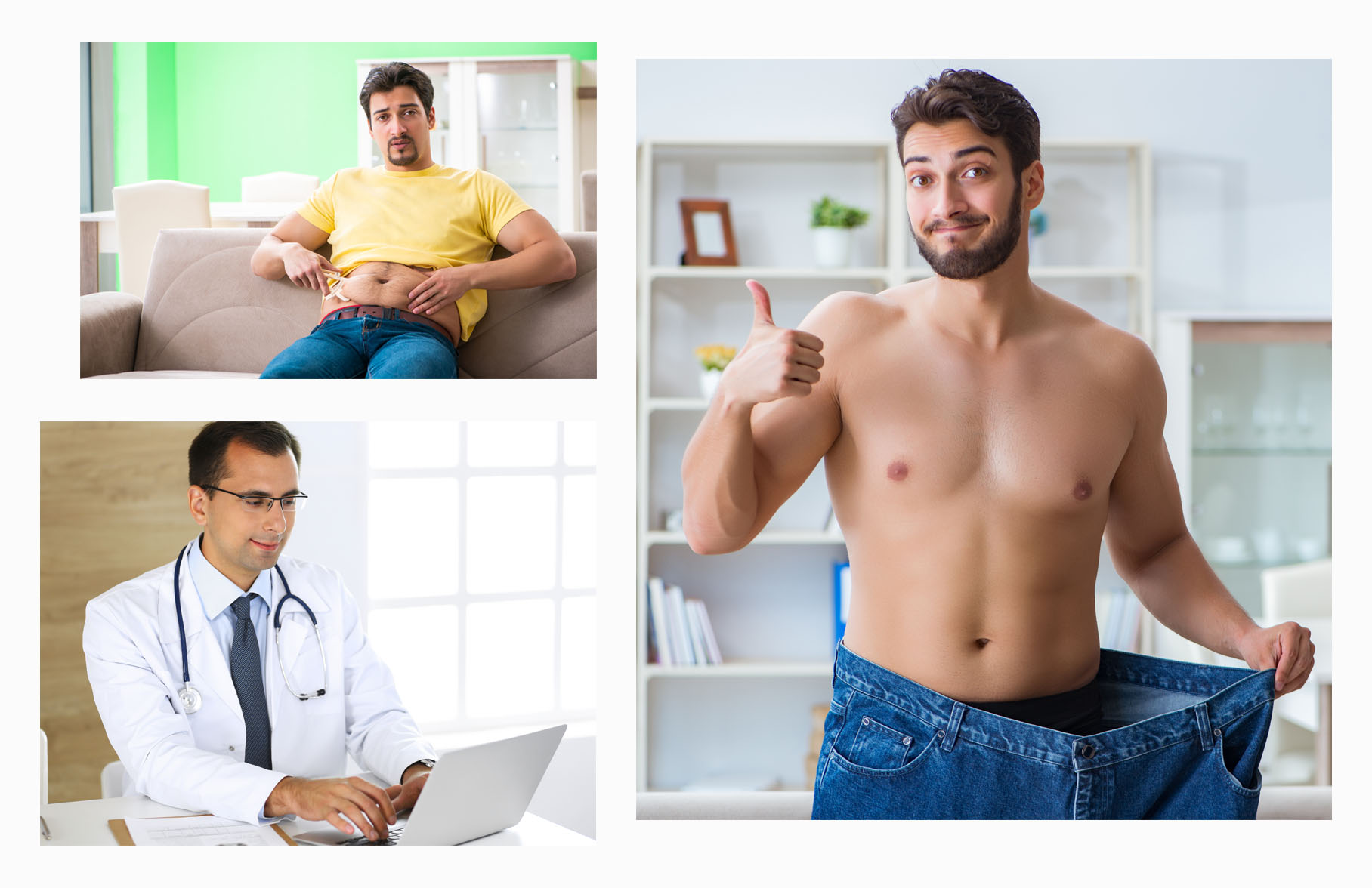 Burn fat fast – even if you've failed in the past!
As a health enthusiast, you already know that temporary diets don't work.
Dozens of studies have proved that most people who follow fast diets regain their lost fat quickly.
There's no question about it, if you want to burn fat fast; Lifestyle Change™ is the only solution.
Overfat is generally lifestyle-related problem. No pills, supplements, fast diets, creams, machines, garments, or gadgets can help you solve lifestyle-related problems.
Without a shadow of a doubt, Lifestyle Change – is the only miracle cure that can actually work.
Because there is no alternative to lifestyle change, StayWow® offers a Lifestyle Change Program that helps you lose fat quickly.
StayWow Lifestyle Change Program is based on guidelines prescribed by the Indian Council Medical Research (ICMR).
It is designed exclusively for Indians, considering their genetics, food habits, psychology and lifestyle.
The program runs for 90 days and follows a structured curriculum.
At the end of the program, you will:
Drop body fat %
Stop yo–yo dieting forever.
Build a super body.
Once you are in the program, you will get:
Lifestyle Plan (Personalized Nutrition + Personalized Workout + Sleep Plan)
Expert Consultation
Expert Feedback
Daily Follow –up
Emotional Counselling
90–Day Course
Tasty Healthy Recipes
Success Manager
Will StayWow work for you?
Yes, because StayWow is not a short-term diet or an exercise class. And it's not a quick fix. It's a lifestyle change program that helps you build the lasting skills and habits necessary to maintain healthy lifestyle — for lifelong.
So… what's next?
Download the StayWow App and join the program.
Once you join the program, our experts will start working with you one-on-one to help you make lifestyle changes systemetically.
You'll get personal advice from qualified dieticians, behaviour change specialists and lifestyle coaches for fat reduction.
Reducing fat is easy – if you get the right advice.
Start program.
The program is available on: