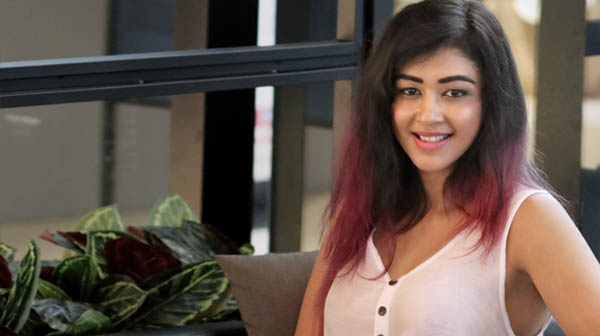 Any diet app can tell you to eat less and move more.
StayWow® is different.
It is NOT a diet app.
It is a Lifestyle ChangeTM app.
There is no question about it, if you want to get rid of excess fat permanently; Lifestyle Change is the only solution.
Without a shadow of a doubt, Lifestyle Change is a 100% genuine way to reduce fat.
As a result, StayWow offers a Lifestyle Change Program.
StayWow Lifestyle Change Program is based on guidelines prescribed by the Indian Council Medical Research (ICMR - National Institute of Nutrition).
The program runs for 90 days and follows a structured curriculum.
Once you are in the program, you will get:
Lifestyle Management Course
Learn lifestyle management by changing your own lifestyle.
Master the art of making lifestyle changes through real-life learning.
Rather than simply understanding a lifestyle management theory, practise the theory and establish a lasting behavior change through direct experience.
Gain the knowledge and skills you need to make lifestyle changes, and create a solid foundation for a healthy lifestyle with the experience-based learning method.
Taught by an experienced panel of behaviour change specialists, this course will enhance your ability to make wise choices every moment, every time, and every day.
Get actionable ideas that can immediately be put into practice and learn a systematic approach to lifestyle modification strategies through practical experience.
Upon completion of the course, you will develop a mindset of an athlete and will start making wise decisions on your own.
If you meet the minimum requirements for successfully completing the course, you will be eligible for the certification.
Personal Coaching
Get unlimited, one-on-one coaching with experts.
Just as in sports at Olympic Training Centres, athletes have access to nutritionists, fitness coaches, and sports psychologists to assist them as they strive for their goals, we at StayWow too, provide a dedicated health team of experts during the program period in order to help you create a sustainable lifestyle change.
Your health team will include:
Qualified Dieticians
Behaviour Change SpecialistsTM
Fitness Coaches
Lifestyle Plan
Get a personalized lifestyle plan that explicitly suits your needs, habits, and inclinations.
On the first day, we will gather information about your goals, food preferences, heredity history, childhood obesity, lifestyle habits, current fitness level, body measurements, and other body facts.
Within 30 minutes, we will design a personalized lifestyle plan for you that covers what exactly you should eat and how much, how to cook, what exercises you should do, what time you should sleep and wake up, etc.
Your lifestyle plan will include:
Nutrition Plan
A nutrition plan will be designed based on your body's nutrition need. We will match your 'nutrition need' with 'nutrition intake' via day-to-day Indian food items like roti, sabzi, and dal-rice.

Workout Plan
A workout plan will be designed based on your fitness goal, current fitness level, the body areas that you want to primarily focus on for improvement, type of workout you want to do (in gym/home), number of times per week you want to exercise and the time you want to devote per day to exercise.

Sleep Plan
While the sleep plan will be designed based on your typical, natural sleep pattern in the recent past.
Emotional Counselling
Fat is an emotional issue.
Negative thinking, emotional eating, sugar addiction, negative self image, stress, overeating, laziness, procrastination?
What made you gain fat?
Eliminate the root cause with professional guidance.
Our Behavior Change Specialists will help you deal with the issues that caused you to gain weight in the first place.
You are free to consult our behavior change specialists as many times as you want.
Plus, we pair you with exerts one-on-one so that you get their undivided attention.
Daily Follow-up
Create momentum with our daily follow-up.
The rhythm of daily action aligned with your goals creates the momentum that separates dreamers from super-achievers.
By building momentum, you are creating a lifestyle in which you are more productive, more effective and more efficient.
Every morning, you will be given a list of tasks along with a goal score. For every task you complete, you will earn certain points. Your aim will be to achieve the goal score by completing the given tasks. And, when you succeed in reaching your goal score, you will achieve your "Perfect DayTM ".
It is okay if you can't finish all the given tasks. You are supposed to complete as many as you can.
Our experts will review your daily tasks by the end of the day.
Personal Feedback
Improve yourself every day with detailed personalised feedback.
Based on your ability to finish daily tasks, our experts will get to know your habits and divide them into three groups: Strong, Medium, and Weak Strength.
To help you understand better, our experts will assign colour codes to each group. For instance, Blue is for Strong habits, Red for Medium strength habits, and Yellow for Weak habits.
Our experts start with medium strength habits at first because they fall in the middle of the road between the strong and weak. Hence, the chance of becoming strong is high for the medium-strength habits category.
To help improve your medium-strength habits, our experts will write you feedback addressing your specific behavior change issues, reading which; you can recognize your weaknesses and improve your behavior accordingly.
All you need to do is give your 100% effort to develop your medium strength habits.
If you need any habit-building related help; you are free to consult our experts for personal coaching as many times as you want. Our expert will help you transform your habits from medium strength to strong ones.
Healthy Versions of Favorite Food
Get 500+ 'healthier versions' of delicious food items.
We at StayWow, believe that eating your favorite food should be a part of your nutrition plan, so that you can stay motivated to stick to it for a long period of time, perhaps forever.
Our in-house team of dieticians has created 'healthier versions' of yummy food items so that you don't have to say goodbye to your favorite dishes.
For example, we have modified food items like pizza, pav bhaji, vada pav, etc. and have given a healthier twist to them so you can enjoy the taste without worrying about getting fat.
Dedicated Success Mentor
Stay on track with your personal mentor.
A dedicated Success Mentor will be allocated to you so as to ensure consistent progress.
Success Mentor is your single point of contact for all your non-academic queries.
Assessment and Evaluation
Primary Assessment on the 1st day
Ten Day Assessment on the 10th day
Nutritional Assessment on the 8, 18, 40, 54, 70 and 80th day
Fitness Assessment on the 14, 28, 44, 58, and 74th day
One Month Assessment on the 30th day
Two Month Assessment on 60th day
Three Month Assessment on 90th day
Useful Features
Food Swap
Exercise Swap
Workout Videos
Habit Tracker
Lifestyle Status
Body Composition Analysis
Progress Picture Tracker
Amazing Results
On day 10:
Increased confidence
Improved nutrition
Increased energy
On day 30:
Increased strength
Increased endurance
Increased mobility
On day 60:
Improved sleep
Improved skin
Improved posture
On day 90:
Transformed body shape
Improved overall look
Mastered healthy habits
Money Back Challenge
This deal works for everyone. It's a win-win situation.
Give us your ninety days. We bet you will get the best results possible in 90 days.
And, we are so sure of it that if at the end of 90 days, you are not satisfied with the results, you will get 50% of your money back.
We will help you make lifestyle changes in a way that is purely performance-based, meaning if you don't get results, we don't get fully paid.
We will coach you for 90 days and make sure that you get the result to your reasonable satisfaction. However, if by the end of 90 days, you are not satisfied with the results, we will refund you 50% of the program fee, no questions asked.
To be eligible for this money back challenge, you must commit to follow the program for a period of 90 days without any break and achieve at least 72 perfect days.
We hope to have an opportunity to help you transform your body and life, forever.
Get started now, risk-free.